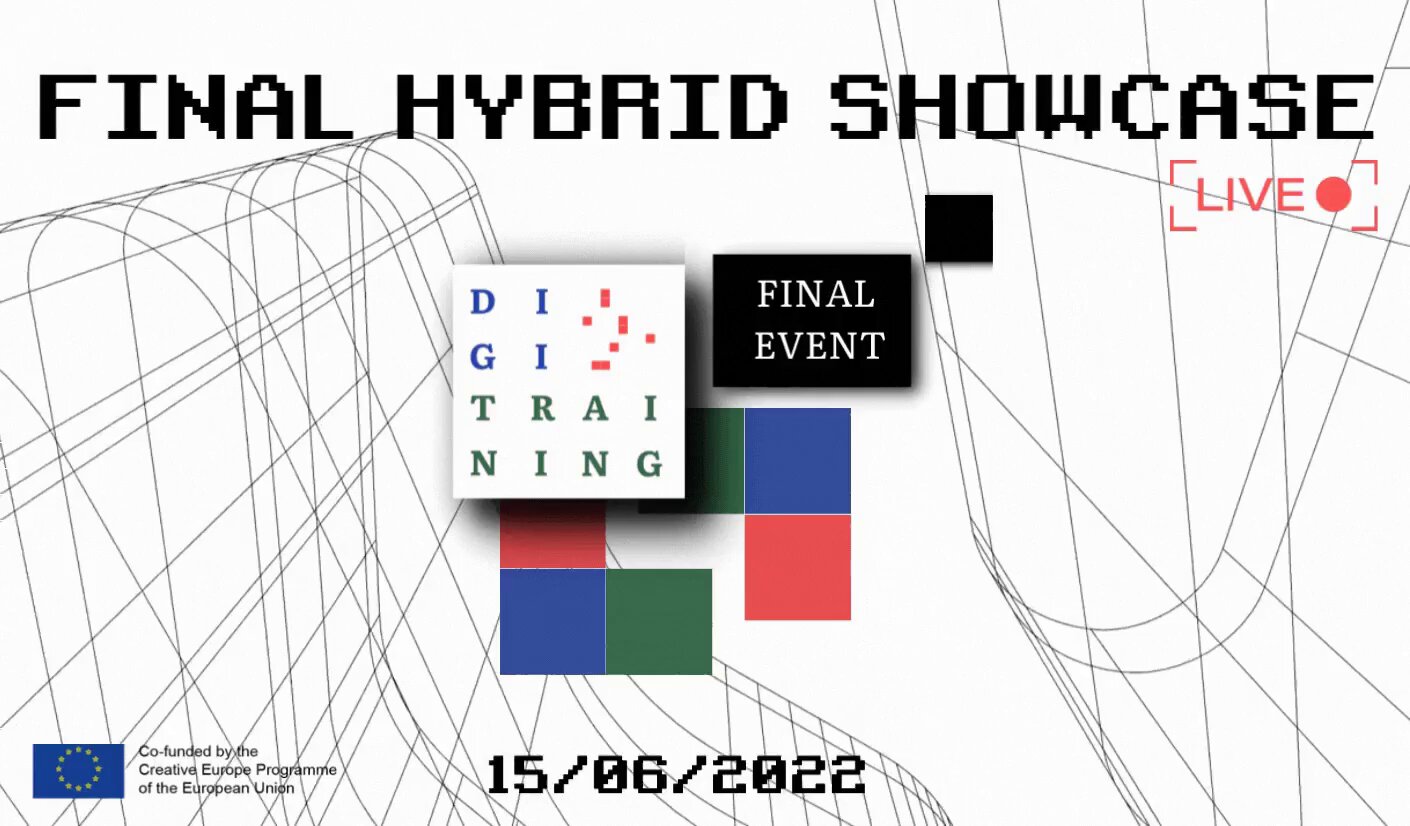 The DigiTraining Final Event will be a hybrid event, happening in Brussels and online on June 15th. It aims to be a forward-thinking showcase built around the possibilities of Advanced DigiTech and of how the EU's support can create opportunities for innovation for CHIs across Europe. 
It would be the perfect platform in which the general and specific outcomes of the DigiTraining project will be presented giving the opportunity for tailored interactions, with mechanisms to ensure sustainability; to gather stakeholders including CHI beneficiaries, technical coordinators, the Selection Committee, European Commission representatives,  along with relevant institutions and stakeholders. Additionally, discussions about the wider implications and impacts of the results for the CHIs and other relevant sectors and industries in Europe will also happen. 
The programme for the event includes an audiovisual journey through all the different stages in the training programmes throughout the years; from the most general to the most qualified one, with actual footage and presentations. This journey also includes the beneficiaries of the training' and trainers' perspectives and aims for the future around the digitalisation of CHIs in Europe. Additionally, a "Lessons-learned" panel with experts on the field and the qualified programme trainers will be broadcasted for the wider audience, aiming to inspire, educate and give valuable inputs to everyone interested.
Take the opportunity to explore DigiTraining's journey and lessons learned by joining the live stream from 14:30-17:30 CET here: https://www.youtube.com/watch?v=HZ5Vasin14o
We will keep you informed with the updates about our speakers and the programme of the public hybrid showcase. We also welcome you to follow the project's social media channels where we will keep you posted with the news.