HIGHLIGHTS FROM THE DIGITRAINING INTERMEDIATE EVENT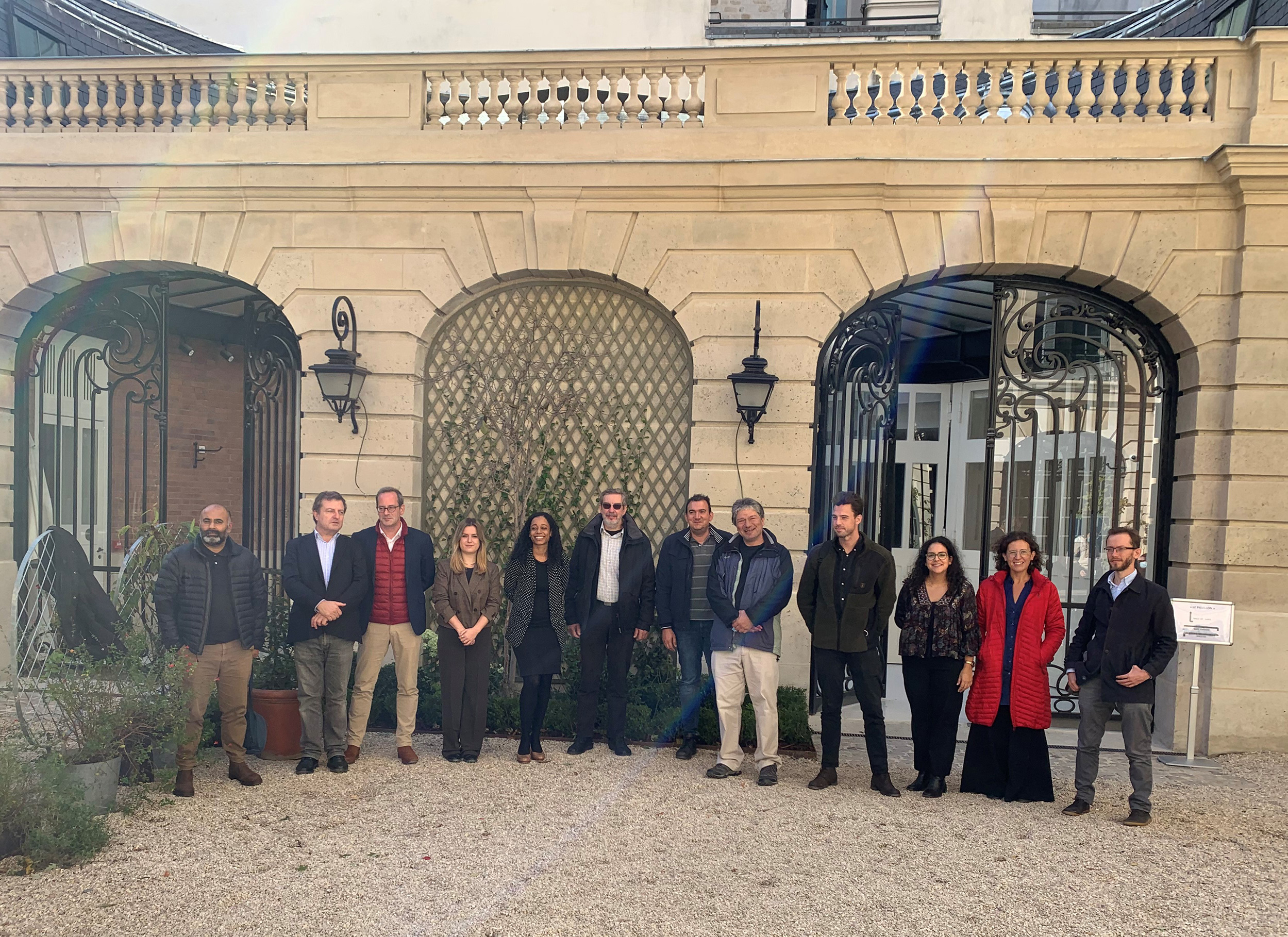 DigiTraining team is delighted by the Intermediate Partner Meeting that took place on October 21st and 22nd in Paris, France. The event provided a great opportunity for networking, management meetings and deeper interaction with beneficiaries.
The first day of the event was launched with an effective meeting by the Consortium to discuss the developments and objectives of the project's efforts to support cultural heritage institutions in Europe. Along with the opening of the event, the first Working Session on "Digitalization of tangible and intangible heritage" was presented by the DigiTraining project leader Xenophon Zabulis from The Foundation for Research & Technology – Hellas (FORTH). Following the first session, Working Session 2 was carried out with the presentation by DigiTraining partner organisation ARMINES on the "Motion capture for Heritage Preservation".
The meeting went on with the special participation of the keynote speakers. Yves Ubelmann, from Iconem, delivered a presentation on his work about the digital technologies used for tracking destroyed and damaged cultural heritage. The second keynote speaker, Dr. Carsten Siebert from Barenboim-Said Akademie explored barriers and best practices relating to leveraging and cultivating strong digital cultures in museums.
The second day of the event started with the Working Session 3 presentations from the Specific Programme beneficiaries who demonstrated their institutions and the expected outcomes from their participation in the DigiTraining Project. The first Specific Programme beneficiary, MEV Museum d'Art Medieval, was represented by Jordi Blanque who demonstrated the Museum's brand new strategy and image. Followed by the presentation of Marco Berni from the second Specific Programme beneficiary institution Museo Galileo; Vlad Paraschiveanu, from the third Specific Programme beneficiary institution Prahova County Museum of History and Archaeology, delivered his presentation on his institution. The fourth Specific Programe beneficiary Centro Ciencia Viva do Algarve was represented by Filipa Vargues. The DigiTraining partner organisation INOVA+ presented the Ethnographic Museum of Istria and the Medical Museion since they were, unfortunately, unable to join the intermediate meeting.
Ana Ribeiro, from INOVA+, finalised the event by conducting the fourth and last Working Session that focused on the "Strategy management of museum digitalisation".
The DigiTraining team wants to, once again, thank everybody that joined us in Paris and wishes the best of luck to partners and beneficiaries on the next steps of the programme.